Are you drinking turmeric yet? Maybe you should be.
The health benefits of turmeric are pretty incredible, especially if you are struggling with any kind of health condition from inflammation, such as an autoimmune disease.
I know for me, my diet is pretty low in turmeric. If you happen to eat a lot of Indian food, you might find that you are already consuming a high quantity of turmeric, since it's used in many of the sauces, but for most of us, we could definitely stand to have a lot more of this powerhouse ingredient in our diet.
The health benefits of this orange spice is pretty amazing! Let's take a look at all the reasons why you should consider increasing your daily intake of turmeric.
Health Benefits of Turmeric:
Turmeric is a very bright orange spice that is traditionally used in flavorful recipes like curry.
Turmeric is loaded with antioxidants and other health benefits known to boost immunity, fight infections, decrease inflammation, protect your cells from damage and so much more.
What makes turmeric such a potent disease fighter is actually the active ingredient called curcumin.
In fact, some studies have even suggested that "the anti-inflammatory effects of curcumin are comparable to those of some pharmaceutical drugs with none of the side effects" (source).
I started taking turmeric supplements years ago and definitely noticed a shift in inflammation, as well as digestive distress, when I take it regularly. I like this brand and I talk more about it in this post. (Affiliate links are used in this post, which means at no cost to you, I'll receive a small commission if you make a purchase from my links.)
Turmeric is the all-star ingredient in golden milk, along with other anti-inflammatory spices, such as cinnamon and ginger, so you'll get the ultimate trifecta of disease fighters.
Here are a few more health benefits that have been linked to curcumin:
Boosts energy levels and reduces adrenal fatigue
Detoxifies the liver
Can help clear skin and help with conditions like acne, eczema, psoriasis & more
Protects against or reduce memory decline from Parkinson's or Alzheimer's
May help reduce symptoms of depression
Helps with insomnia and promotes sleep
Can be used as a natural pain killer
Reduces inflammation and symptoms of chronic illness, such as Rheumatoid Arthritis, autoimmune diseases and osteoarthritis
Reduces digestive inflammation and symptoms for diseases like ulcerative colitis
Reduces bad cholesterol
May help protect against cancer
Strengthens immune systems against illness like cold & flu
There's actually even more than this, but I think we can all agree – that's some serious healing properties right there, friends! If you've landed on this blog, I'm going to guess you've got something going on in the autoimmune department. So, let's get some more turmeric in your body, shall we?
How To Make Golden Milk & Turmeric Tea Recipes: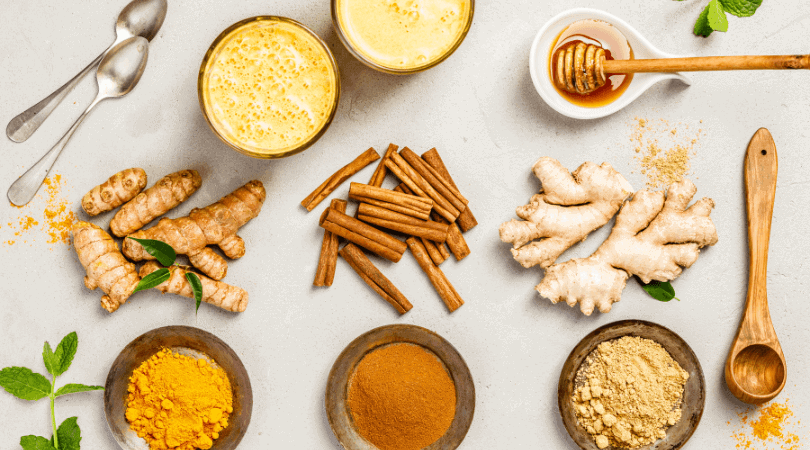 Turmeric tea and golden milk are terms that are used interchangeably, so I'm using them both here. They are basically the same, they use powdered turmeric as a base for a mixture that is then usually mixed with a milk or milk alternative to create a creamy tea like drink. The orange color of the turmeric is responsible for giving it a gorgeous "golden" color.
To make them, you usually heat milk or a milk substitute with certain spices until they dissolve and sweeten to taste. This part is important, because if the turmeric and other spices are not properly dissolved – you'll be drinking them and it's not delicious. So, take your time, simmer and stir, and you'll be grateful for it later. Slow and steady wins this race.
You may want to pick up some turmeric to try these out. You can also use that turmeric later in my tumeric detox smoothie recipe coming soon or even in beauty treatments, such as turmeric face masks and body scrubs!
Let's check out the recipes!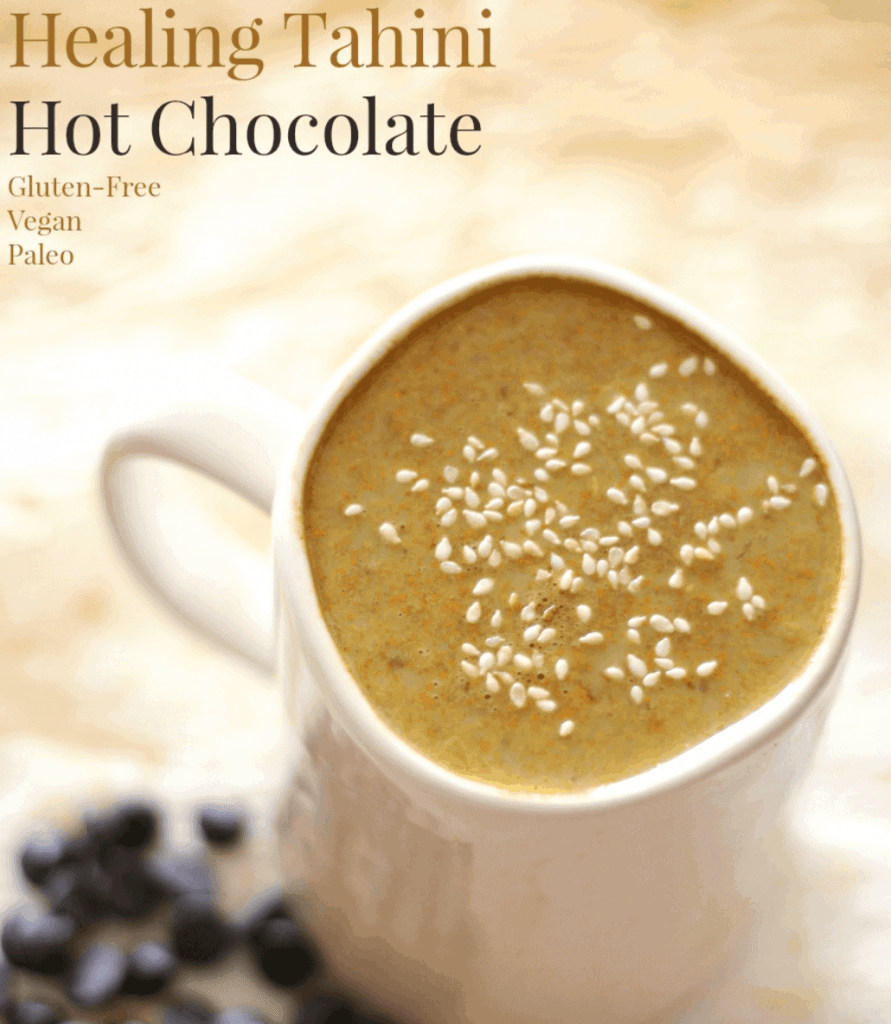 Starting out with a bang, with this healing hot chocolate, full of chocolate, turmeric, ginger and cinnamon.
You've probably had chocolate and cinnamon together in Mexican Hot Chocolate, so we can all agree that's a perfect pairing. The chocolate helps to hide the taste of the turmeric and the addition of ginger gives it a little kick.
Make your body happy and whip together a batch of this healing hot cocoa ASAP.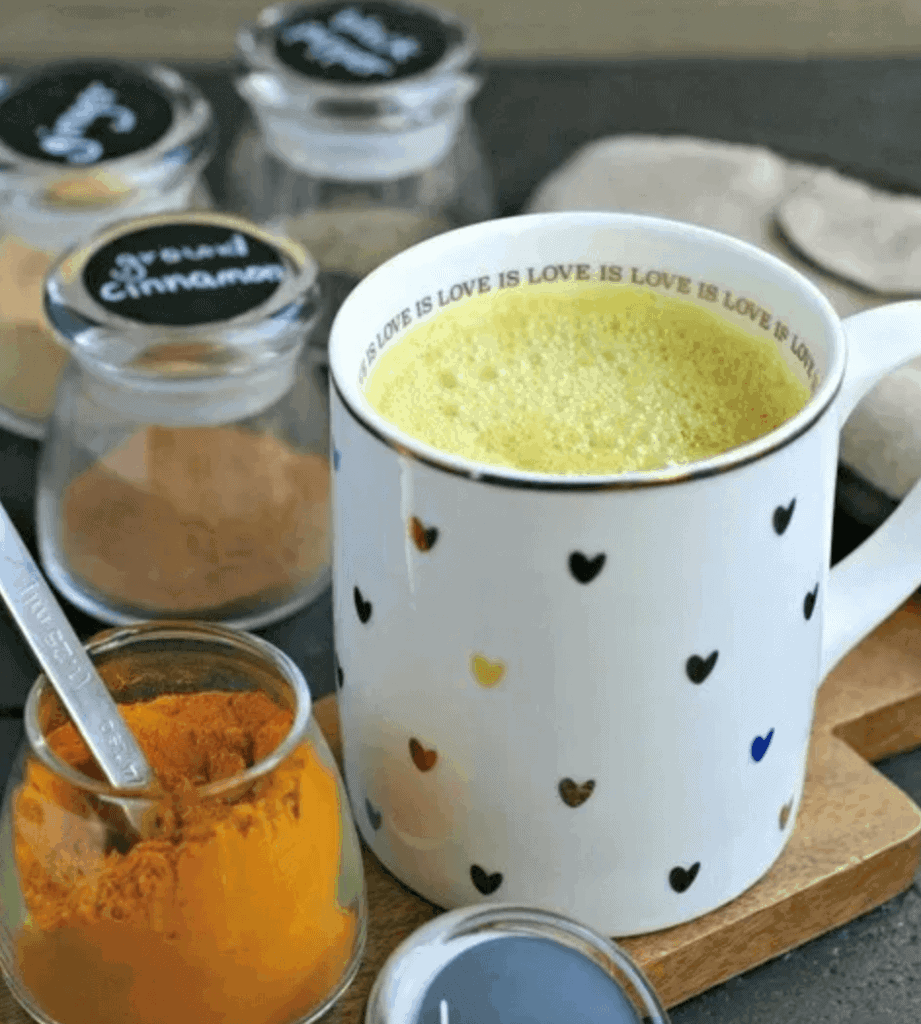 When you just want to keep it simple and take the quickest path towards delicious golden milk in yo belly, this is the recipe for you.
Simple ingredients, many of which you probably already have, and she gives great descriptions on how to substitute with what you prefer. This is a perfect place to start for golden milk beginners.
See? Easy.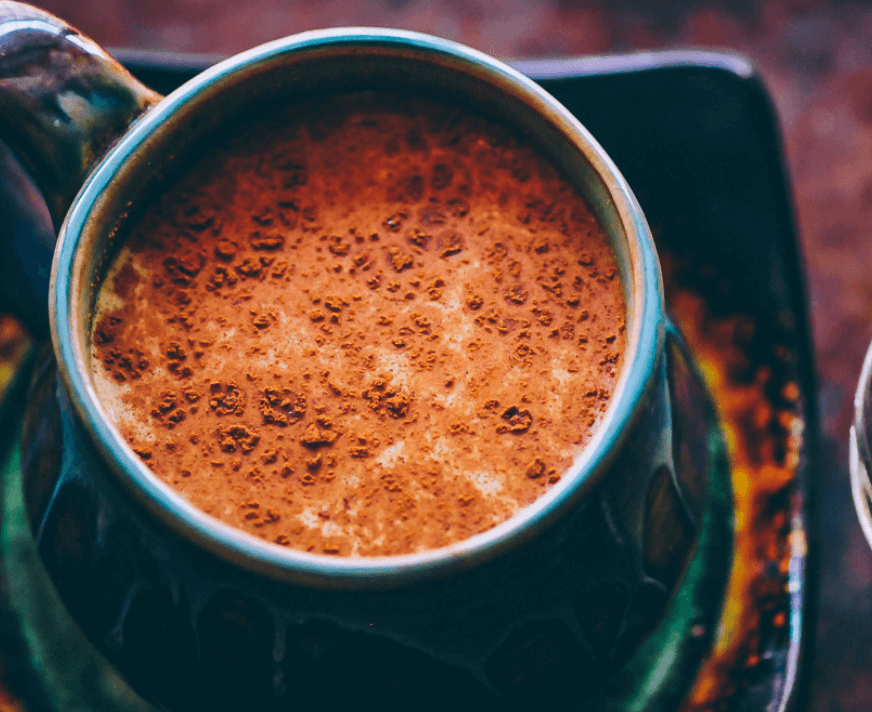 Additions like cardamom and cayenne give this golden milk a little kick.
So, if you like things to give you a little pep in your step, this might be the one for you.
Plus, her photography is absolutely fab and you should go see it right away.
Then, make the golden milk recipe and tell me what you think.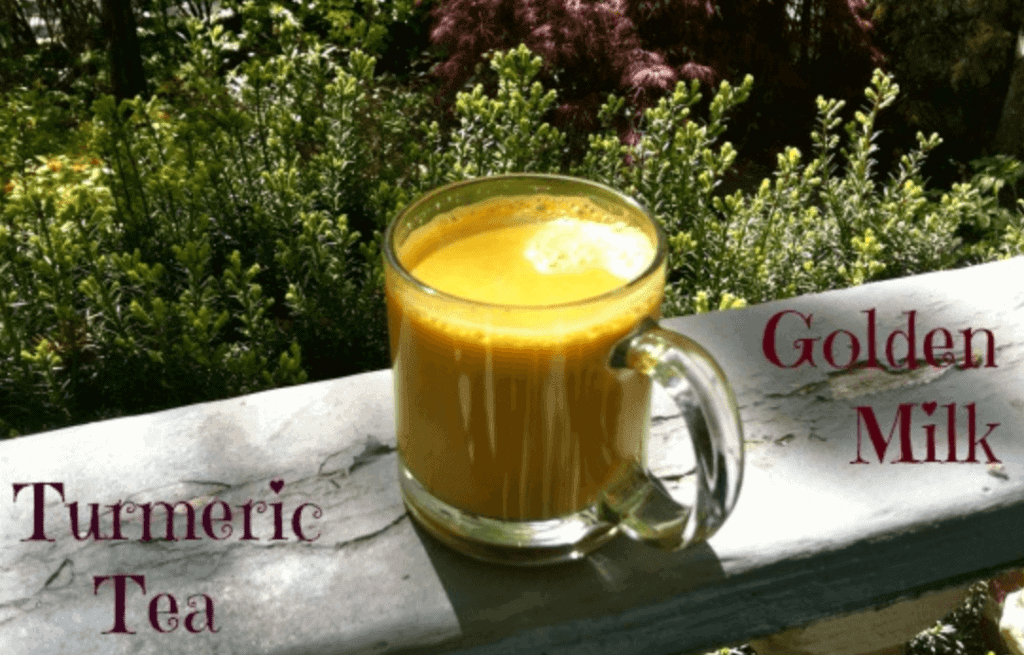 This recipe teaches you to create a turmeric paste that will last a few weeks and make several turmeric teas.
What a great idea if you are short on time and want to be able to whip together a mug of love every time you need it.
I like easy wins.

Turmeric really is a powerhouse when you're fighting off a cold or illness. And, if you do get a sore throat, this turmeric tea has honey and lemon to soothe your throat and turmeric will fight the infection.
Win win.
Feel free to also check out these home remedies for when you feel sick, too.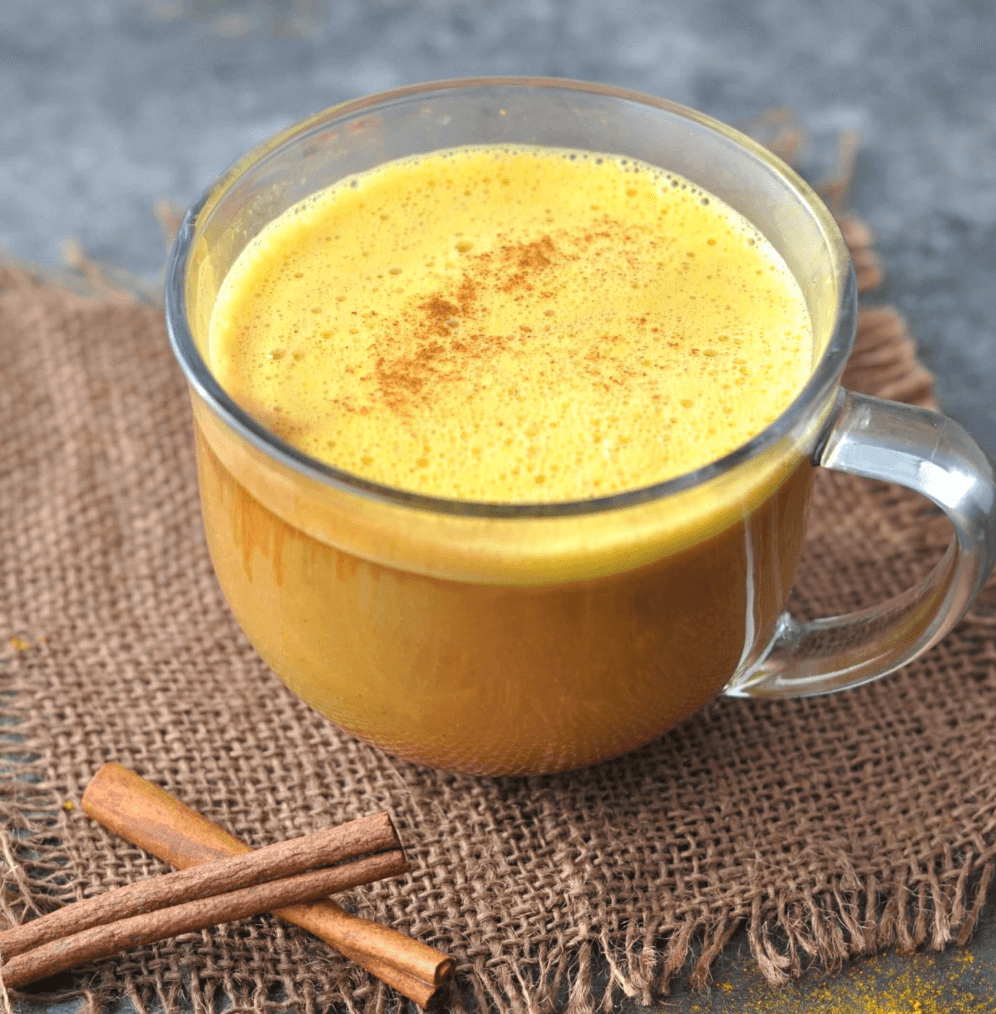 On the keto diet? You can have your turmeric tea and drink it, too.
This recipe will give you options for how to make your next golden milk keto-friendly.
Although, I will say I tried going full keto and it was not a good fit for me. I do try to incorporate some of the ideas into my diet now, but I still eat anti-inflammatory foods that would normally be considered high carb, simply because I feel they help my pain levels.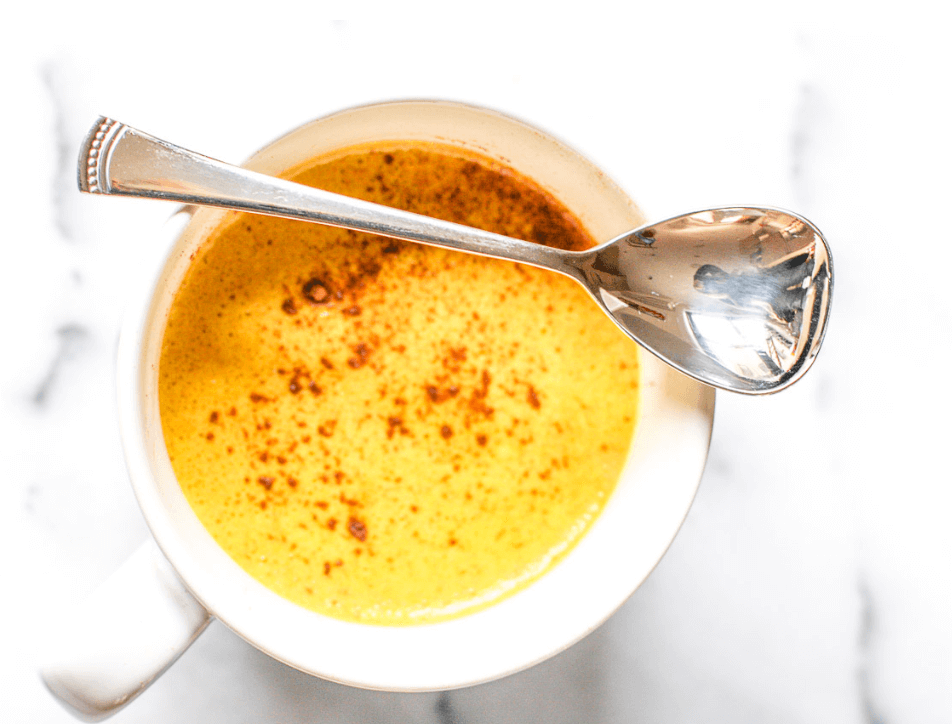 Hey pumpkin spice lovers – this one is for you. A healthy pumpkin, turmeric latte that will give you that seasonal flavor with the health benefits of turmeric.
Plus collagen will help strengthen joints and help with aging and dates are a natural sweetener. I started taking collagen years ago (I like this one) and found it not only helped with chronic pain, but it also helped with hair growth, nail strength and growth, and even slowed down signs of aging! People often guess my age as much younger than it really is.
Game on.
8. Lemon Turmeric Chia Pudding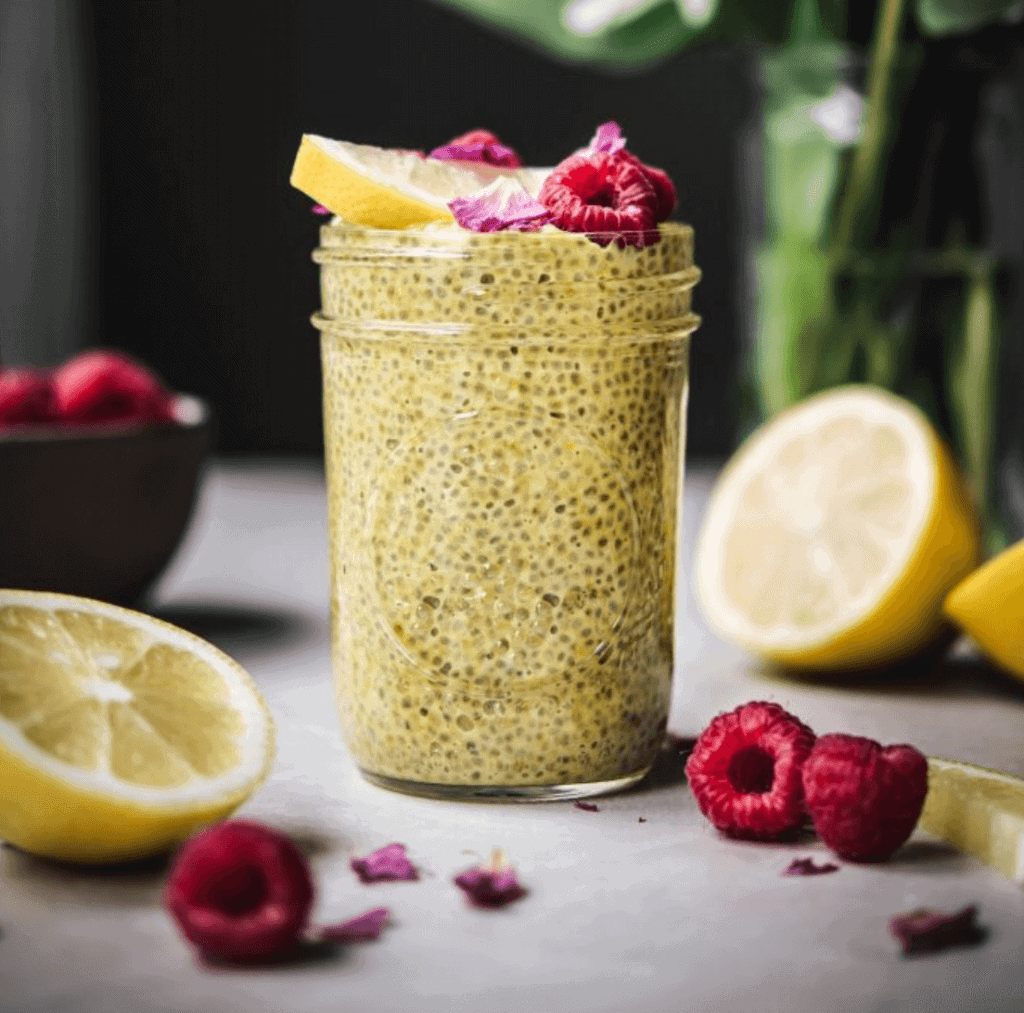 Okay, okay, not exactly a drink, but this turmeric chia pudding is a great way to eat your turmeric and get a healthy meal.
They recommend cashew milk – which will pair well with the other ingredients, including honey. I find cashew milk to have a very mild flavor that works very well even in ice cream alternatives, so I find it interesting here.
***
Delicioso! Which one do you want to try first?
These recipes are all going to give your body some serious oomph in the health department.
And, if you don't like to drink turmeric, you can always take it in supplement form. I have really noticed a difference in inflammation when I take this one.
If you're looking for ways to reduce inflammation, you may also enjoy my posts on dandelion root tea and supplements that help decrease inflammation.
To our health,
E